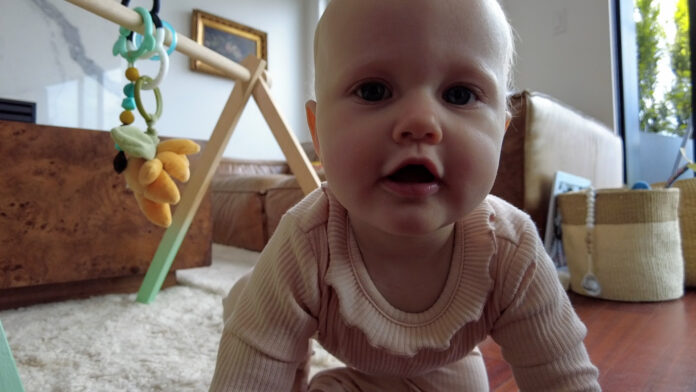 When the pandemic hit and the lockdowns set in, many people suspected there was going to be a Canadian baby boom.
There was — but perhaps not in the way people imagined.
Canada's birth rate has fallen since the pandemic began, but what rose was interest in the field of fertility. COVID-19 sparked a reassessment of priorities: Canadians who were putting off having a family began considering starting one.
The evidence? A boom in baby-making services. The fertility clinics and sperm banks that Global News reached out to reported a rise in clients using their services – some by as much as 20 per cent compared with previous years.
Tiffany Soper, a single professional living in Vancouver, was one of those clients who was prompted to action because of the pandemic.
"It gave me that opportunity to really stop, re-evaluate everything," she said. "I realized that I was working too much and then I didn't have to live my life that way anymore and that I could fit in time for a baby and time for family, if I wanted to, if I made the decision to do that."
But as we all learned in health class: there's no innate correlation between wanting a baby and conceiving one, particularly when you are doing so later in life. Biology does not wait for everyone – and overcoming that has been the goal of fertility scientists since the first successful in vitro fertilization baby was born in 1978.
It turns out there's been a boom in fertility innovation when it comes to assisting people who struggle to conceive – a lot of it happening right here in Canada.
And that was great news for Erika Fryer and Stephen Quinlan, a couple living in Maple Ridge, B.C., who knew they had some big biological hurdles to overcome if they were ever going to have a baby.
Erika Fryer and Stephen Quinlan.
Darren Twiss / Global News
Quinlan was a widower with two grown children and Fryer never had children of her own.
They met and moved in together a couple of years ago. During the pandemic, Fryer realized that having a baby was something she really wanted. She and Quinlan began talking about whether it was something they should explore.
"I wanted to see if Steve would be open to that," said Fryer.
It wasn't an easy discussion for either of them.
"We went to see a counsellor to talk things through," Fryer said. "It was really hard on our relationship."
Quinlan was worried about the timing of it all.
"My main concern is that I'm 60 now and I need to stay healthy."
And Fryer, who was in her 40s, knew she wasn't the ideal candidate for pregnancy.
"I'm older, my eggs are older. So there was that that played into it, too. This wasn't a guarantee."
After deciding they were ready to go for it, the couple met with Dr. Sonya Kashyup, director of Genesis Fertility in Vancouver.
<a href="" title="View image in full screen" class="c-figure__expand c-figure__overlay" data-trackaction="image