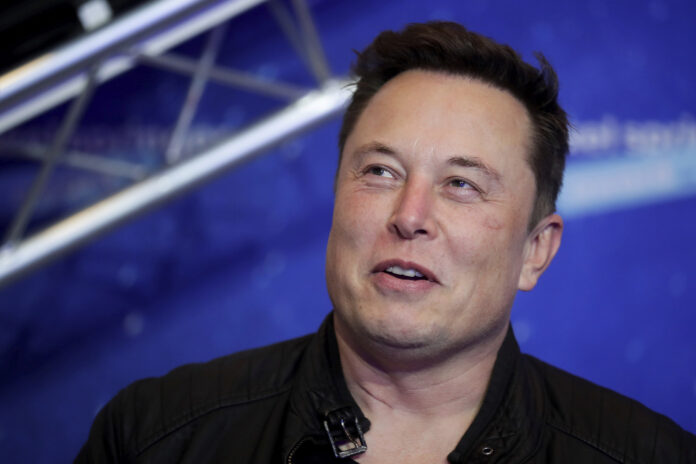 Elon Musk's US$44-billion bid to buy Twitter and take the social media company private has been accepted by its board of directors, the company announced Monday.
The deal, which will see Musk pay US$54.20 in cash per share, still requires shareholder and regulatory approval but is expected to close later this year.
Twitter's board of directors will recommend shareholder approval following Musk's at-times turbulent courting process, which saw the board adopt a "poison pill" strategy in an effort to stave off the takeover attempt.
Discussions over the deal, which last week appeared uncertain, accelerated over the weekend after Musk wooed Twitter shareholders with financing details of his offer.
Twitter's shares were up about six per cent following the news.
2:05#HostileTakeover: Billionaire Elon Musk wants to buy and change Twitter
#HostileTakeover: Billionaire Elon Musk wants to buy and change Twitter – Apr 14, 2022
Musk said in a statement accompanying the news Monday that wants to make Twitter "better than ever" with new product features, as well as plans to make its algorithm open source, authenticating its users and "defeating all the spam bots."
He again extolled Twitter's role as the "digital town square where matters vital to the future of humanity are debated."
"Twitter has tremendous potential – I look forward to working with the company and the community of users to unlock it."
Trending Stories
Unvaccinated people increase risk of COVID-19 infection among vaccinated: new study
Johnny Depp jurors shown actor's explicit, disturbing texts about Amber Heard
Twitter's CEO Parag Agrawal said in a statement Monday that he is "deeply proud" of the company's teams and said its work has "never been more important."
In a prepared statement the company said Musk secured $25.5 billion of debt and margin loan financing and is providing a $21 billion equity commitment.
It was not immediately clear what the breakup fee would be or who would run the new company.
Twitter's outsized importance as a mouthpiece for politicians, political dissidents and activists belies its relatively small size.
Although it is only about a tenth of the size of far larger social media platforms like Meta Platforms Inc's Facebook, it has been credited with helping spawn the Arab Spring uprising and accused of playing a role in the Jan. 6, 2021, storming of the U.S. Capitol.
After Twitter banned former President Donald Trump over concerns around incitement of violence following last year's U.S. Capitol attack by his supporters, Musk tweeted: "A lot of people are going to be super unhappy with West Coast high tech as the de facto arbiter of free speech."
Republicans on Monday cheered the news of a possible Musk buyout of Twitter, betting on Trump's reinstatement on the service. Read full story
Trump, whose company is building a rival to Twitter called Truth Social, said he will not return to Twitter, according to a Fox News interview.
The White House declined on Monday to comment on billionaire Elon Musk's deal to buy Twitter but said that President Joe Biden has long been concerned about the power of social media platforms.
— with files from Reuters
0:59NFT of Twitter co-founder Jack Dorsey's first tweet goes up for auction for $48M, top bid under $280
NFT of Twitter co-founder Jack Dorsey's first tweet goes up for auction for $48M, top bid under $280 – Apr 15, 2022
© 2022 Global News, a division of Corus Entertainment Inc.