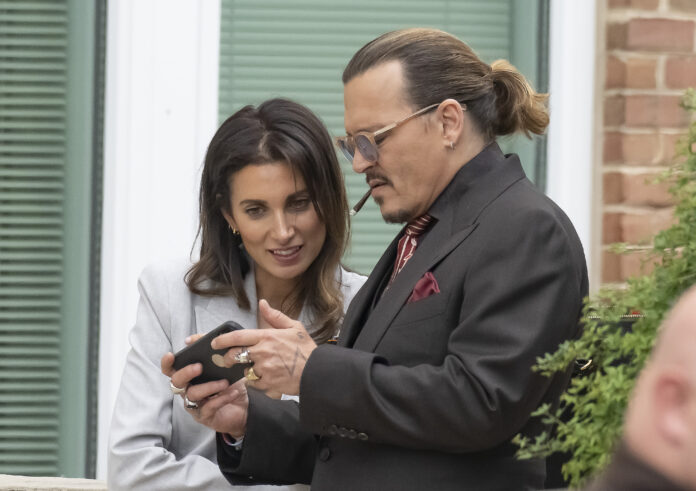 Johnny Depp is reportedly dating his lawyer — and no, it's not Camille Vasquez from the Amber Heard defamation trial earlier this year.
A source confirmed to People magazine this week that Depp, 59, is dating one of his lawyers from his 2020 U.K. libel trial, Joelle Rich.
Rich, a London-based lawyer, was a member of the legal team representing Depp in his lawsuit against British tabloid The Sun. Depp sued the newspaper after an article was published calling him a "wife beater."
The Pirates of the Caribbean actor lost the lawsuit after a U.K. judge decided The Sun's claims were "substantially true." Amber Heard, Depp's ex-wife, testified in court to back The Sun's claims.
2:04Jury awards Johnny Depp $15 million in damages in defamation suit against Amber Heard
Depp appealed the U.K. libel verdict in March 2021, but the motion was denied.
Trending Stories
Trudeau, Poilievre face off in first QP since Conservative leadership race
Montrealer lights up TikTok while standing in line to commemorate Queen Elizabeth II
Rich did not represent Depp in his Fairfax County, Va., defamation case against Heard this year, though she was present in court several days for "support." Depp sued Heard over a 2018 Washington Post op-ed penned by Heard about domestic violence.
Depp won the defamation lawsuit against his ex-wife and was awarded US$10 million in damages. Heard was also awarded $2 million for a countersuit claim. The exes have both appealed the verdict.
During the American trial, Depp fans on social media were quick to try to romantically link the actor to Vasquez, one of his lawyers. At the time, Vasquez told People the rumours were "sexist" and denied dating Depp.