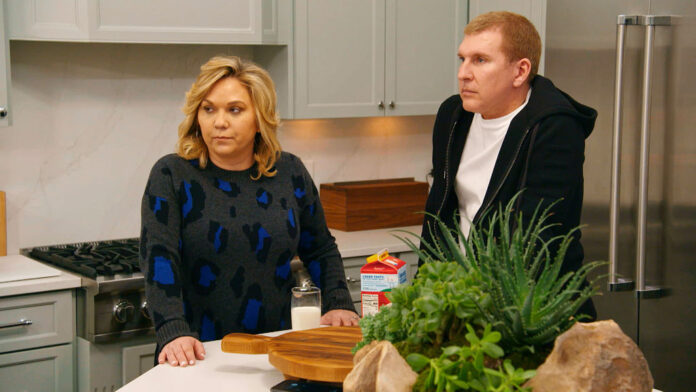 Reality TV stars Todd and Julie Chrisley were handed hefty sentences on Monday for a years-long conspiracy with their accountant to defraud multiple Atlanta-area banks and hide their wealth from tax authorities, all while flaunting their lavish lifestyle in front of television cameras.
Todd, 54, was sentenced to 12 years in prison and his wife Julie, 49, will serve seven years behind bars after both were found guilty on charges of bank fraud, tax evasion and conspiring to defraud the U.S. Internal Revenue Service (IRS). Julie was additionally convicted for wire fraud and obstruction of justice.
The Chrisleys will each serve three years of supervised release after their prison sentences and have been ordered to pay restitution in an amount to be determined later.
Prosecutors say that the couple, known for their reality show Chrisley Knows Best, submitted fake documents to community banks to secure more than US$30 million in fraudulent loans. The pair then spent the money on luxury cars, designer clothes, real estate and vacations, then opened up new fraudulent loans to pay back the old ones, according to U.S. Attorney Ryan K. Buchanan in a June press release.
Screengrab from 'Chrisley Knows Best.' (l-r) Grayson Chrisley, Julie Chrisley, Todd Chrisley.
USA Network/NBCU Photo Bank via Getty Images
The Chrisleys have three children together and full custody of the 10-year-old daughter of Todd's son from a prior marriage. One of the couple's children, Grayson Chrisley, 16, was hospitalized earlier this month after he rear-ended a stopped vehicle on I-65N, according to Nashville police.
Grayson was "unable to recall anything from the accident, possibly due to a head injury," according to the department.
1:25
Ronaldo fined for tax evasion, avoids jail