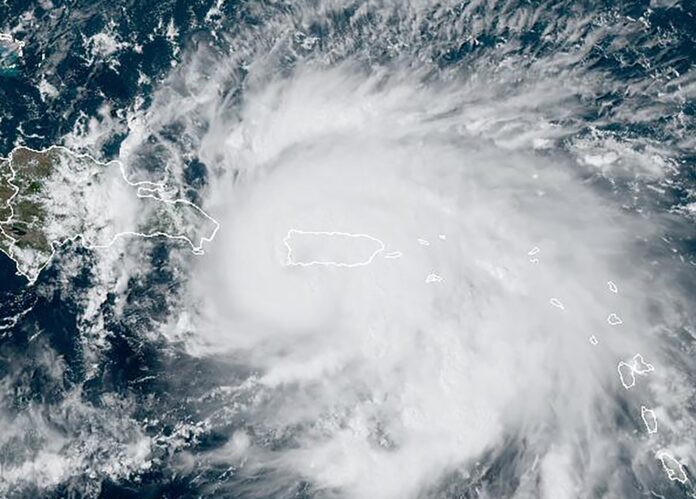 Hurricane Fiona has left behind a trail of destruction in the Caribbean as it continues to barrel toward other island nations this week.
Fiona, a Category 3 storm as of noon ET Tuesday, hit Turks and Caicos on Tuesday after bringing torrential rains and powerful winds to other countries in the region like Guadeloupe. Fiona is expected to make landfall in eastern Canada on the weekend, though the storm is expected to weaken by then.
As Fiona tracks north, the island nations of Puerto Rico and the Dominican Republic are reeling in the aftermath of the storm. Here's a look at some of the damage hurricane Fiona has caused.
Puerto Rico, a territory of the United States, is still being lashed by strong winds, frequent lightning and heavy rain after hurricane Fiona made landfall there on Sunday afternoon. It brought up to 76.2 centimetres of rain in some areas.
Residents replace a home's roof that was torn off by hurricane Fiona in the low-income neighbourhood of Kosovo in Veron de Punta Cana, Dominican Republic, on Sept. 19.
Ricardo Hernandez/AP
Fiona is the first hurricane to directly hit the Dominican Republic since Jeanne caused severe damage in September 2004. One man was killed in a tree fall in the coastal town of Matancitas, north of capital Santo Domingo, officials said.
<a href="" title="View image in full screen" class="c-figure__expand c-figure__overlay" data-trackaction="image